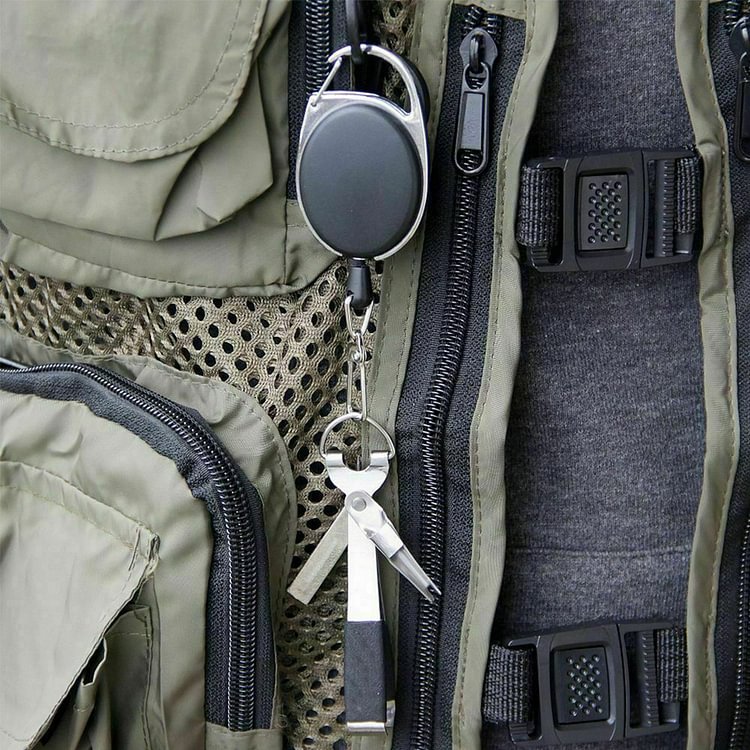 ARE YOU LOOKING FOR A CONVENIENT FISHING KNOT TOOL FOR YOUR NEXT FISHING TRIP?
Our Fast Knot Tying Tool makes your fishing trip more enjoyable without wasting your time by ensuring fast knotting.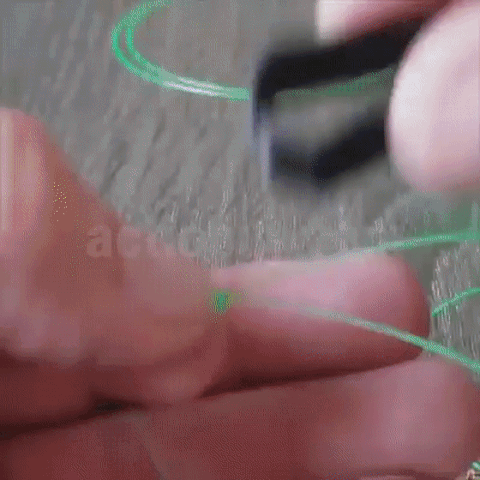 You'll tie the perfect knot every time with this amazing 4-in-1 Tool. It ensures you have a properly tied knot that won't fail in the heat of action. Tie the perfect snell, improved clinch knot, or attach your leaders to your fly-line securely. It easily fits into your pocket or attaches with the zinger retractable cord. The clipper jaws are razor sharp and can be re-sharpened
This is the fisherman's best friend.

The tool easily detaches if you want to attach other items like hook removers, thermometers, just about anything!

This handy tool is designed to be quick and easy to use so you can spend more time catching fish and less time fumbling around with the line.

Now you can free yourself from the hassle and time loss on a simple knot and make your fishing trips more enjoyable!
The Quick Knot Tool is easy to use even with cold hands or for people with thick fingers or suffer arthritis or vision impairment.

Designed to last, the Knot Tool, won't rust and easily fits into your pocket or tackle box. Works on jigs, hooks, swivels, leaders, flys, and crankbaits with monofilament, braided, or fluorocarbon line.

The Quick Knot Tool makes the perfect gift and the new essential fishing accessory for every tackle box.
Product Features:
Easy-to-use nail knot tools come with a zinger retractor, easily fits into a pocket
Durable stainless steel construction consolidates gear into one easy to use tool
Features line clippers, jig eye cleaner/line knot picker, and knot tire combo, D-ring use for easy attachment
Nu-buck leather-covered handle means a no-slip grip, even with gloves or wet hand
Great for clear hook eyes, trimming line, honing hooks and nail knot tying tool
Product Details:
Materials
Product Size

4-In-1 Quick Knot Tool:

95 mm/ 85 mm

Product Weight

Fast Fishing Knot Tying Tool: 100G

Package Contents