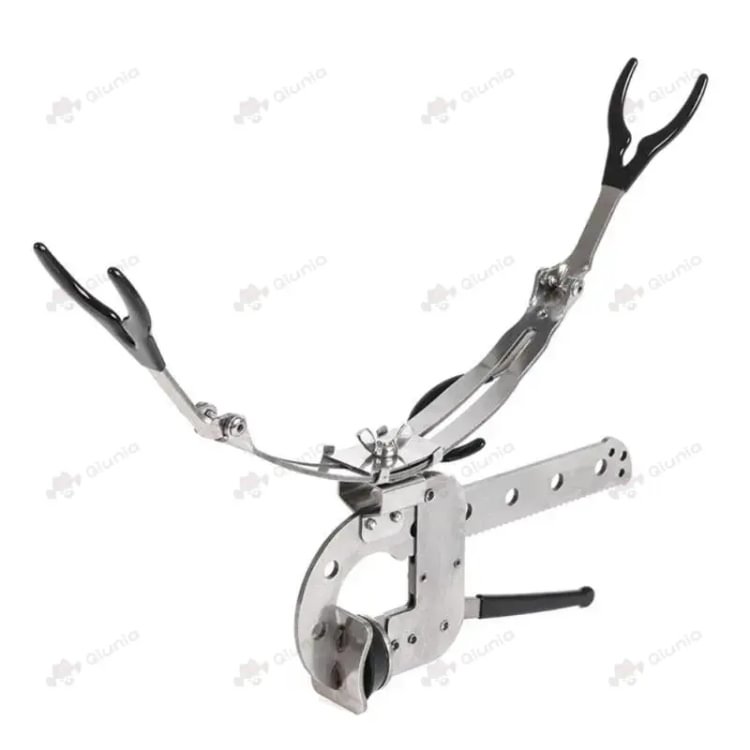 Features:
1 Made of high-quality stainless steel material with the features of strong, sturdy, and durable, has a long using life.

2 Clamp-on system that adjusts to a range of rail thicknesses and it is wide enough to slip over the boat rails/gunnel/side.

3 The bracket has two kinds of support modes, flat swing and lever type, which can be chosen through actual use.

4 Easy to install on the kayak or on the boat firmly and securely.
5 The fishing rod holder relieves the tedious task of holding the rod when fishes are slow to bite.
6 Can clip rail, bridge guardrail or raft steel fishing chair barrels, and other objects.
7 Foldable design can be applied to various fishing methods and rods.
Specifications:
Material: Stainless Steel
Size:S/L
Weight:580g/600g
Clamping range: Within 11 cm of small size and 21 cm of large size
Two ways of use: Can be applied to a variety of fishing methods and fishing rods
Features: User-friendly, Angle Adjustable
Item Type: Fishing Rod Holder for Bridge / Boat Fishing
Package included:
1x Fishing Rod Rack